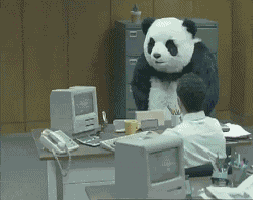 Production Day
Get your work done. Don't make me wanna be like this panda!
Take this opportunity to ask for help if you need it. If you are done with your project, see me for ideas on how to further enhance your project for an even better score. Also, please take a moment to review the project presentation guidelines and another moment to make sure you meet all the specifications for the final project.
If you are ready, you can submit your final code challenge below.
Completed Challenge Form